All Unlimited Plans $10/mo
for the First Month!!
Offer valid only for new Unlimited Club customers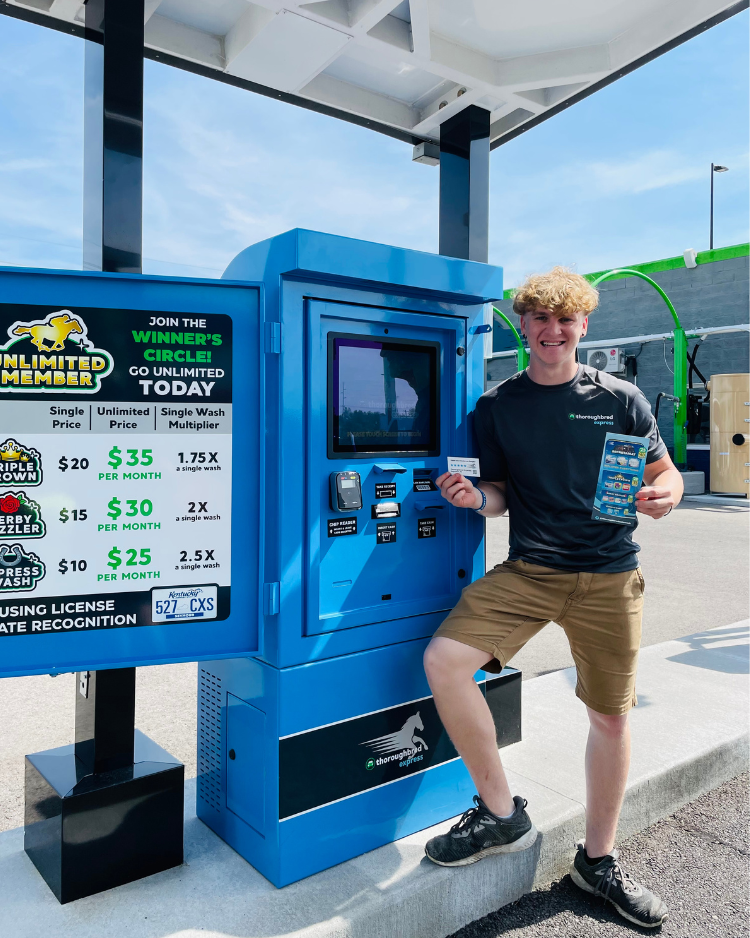 Wash Anytime throughout the month
-
for the cost of less than two single washes!
How-To

Purchase Your Unlimited Plan

Online
Select

An Unlimited Plan Below

Pick the Unlimited Plan below that best fits your personal needs and budget!
Enter

Your License Plate and Payment Method

Enter your license plate and payment information at checkout to complete registration.
Come Visit

Any Of Our Washes and Go!

Your vehicle will be instantly recognized on your next visit to any wash location!
frequently asked questions
You can update your payment method at any time using our Sonny's eCommerce portal, our Thoroughbred Express app, or give us a call or visit on site and we can update this for you. 
Yes! Speak with one of our Customer Service Specialists on site and we can add as many vehicles to your membership as you wish. Please see "Group Plans" in our services and pricing tab for more information on pricing.
Yes! So long as your vehicle meets the standard size requirements for our tunnel it will be extremely safe going through our tunnels. Our wraps are made of slim Neoglide microfiber extensions that softly glide across your car's surface to provide an ultimate cleaning experience while leaving no scratches. We proudly use Zep Vehicle Care products in our tunnel that are also both vehicle safe, and designed to clean even the toughest road grime.